noodledreams
A while back (2005? haha), someone made the NARUTO characters for TS1, and I had a lot of fun playing them..until I moved onto TS2. Because of technical happenings, I went back to TS1 for the time being =)
So, I had Deidara, Sasori, Itachi, Kakashi, Kurenai, and Asuma in the same house. None of Sasuke, Naruto, etc. because they are "kids" and I don't like playing kids in TS1. And just a note, last time I played, Deidara was a GIIIIIRRRRRRLLLLLL; but he's male now, thanks to a update!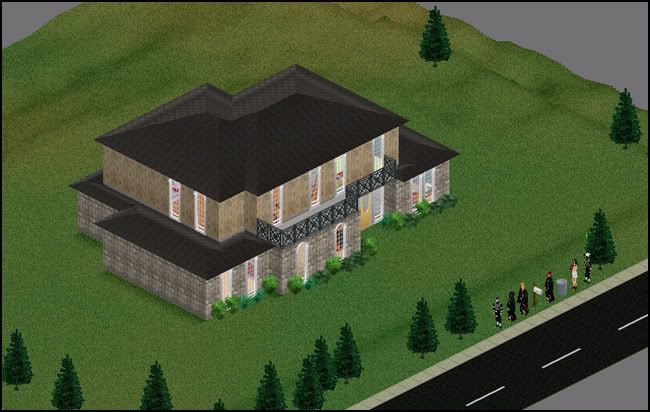 First thing I did was start skilling Deidara (somebody has to cook nice food)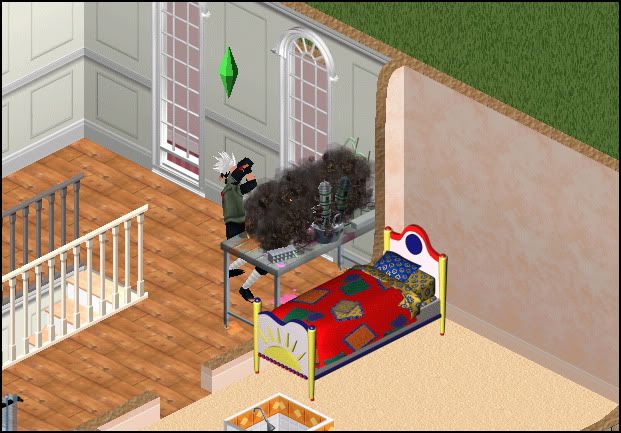 Kakashi was making potions to improve Logic, except he failed and blew up the chemistry set.





At least he can fix it =)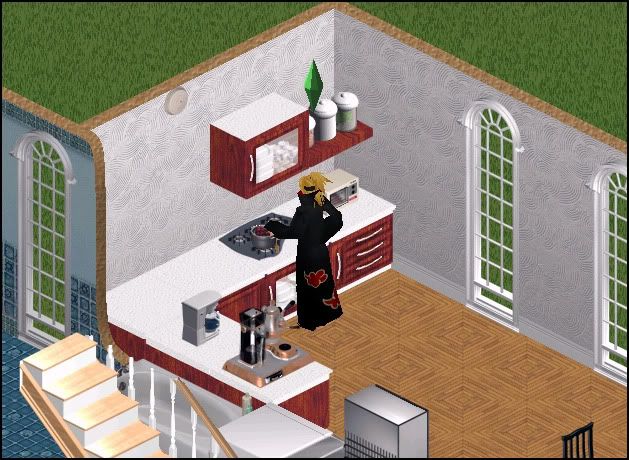 See? Deidara's culinary skills in action. And he managed to use a stove without killing it..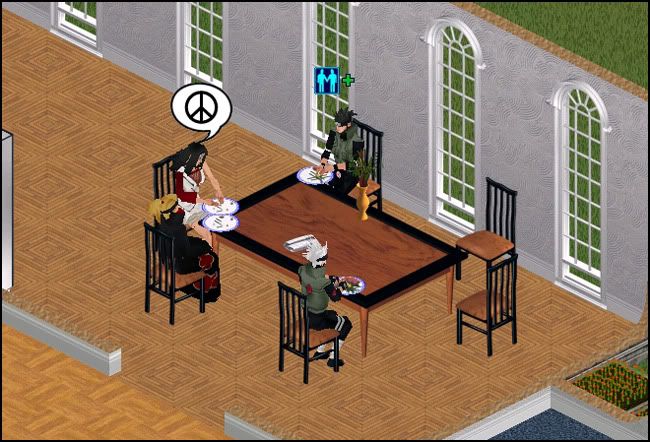 Wafare between Konoha & the Akatsuki...discussed over a dinner table.

Kurenai:You make nice food Deidara. Join our side, cook for us, and let's kill that bastard Sasuke. And then there will be peace.





ART IS A BANG.
I should've known he would be the first one to play with the rocket. This is free-will too! Awesome.





Itachi's having fun raving to the music.





Sent Kakashi to Downtown; that ice-cream looks delicious =(





Can you spot Kakashi?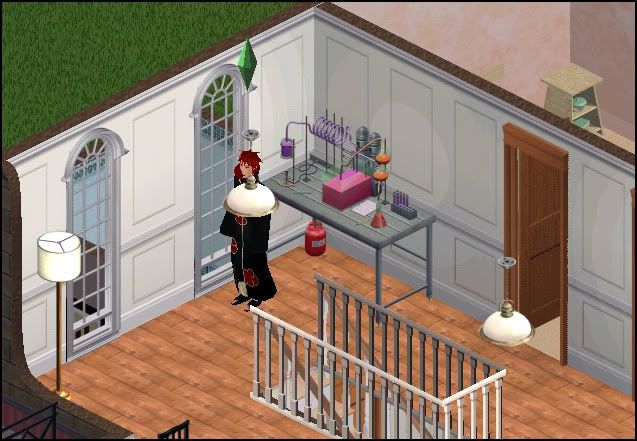 Oh look! Sasori has completed a red potion..wonder what that does ;)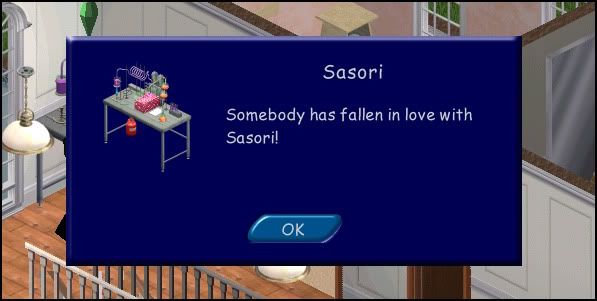 PICK ME PICK ME PICK MEEEEEEEEE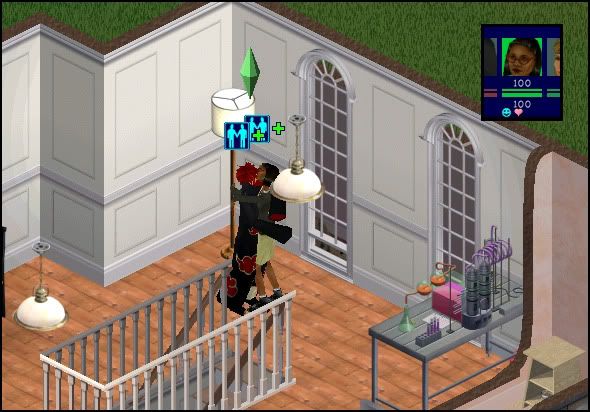 Darn it.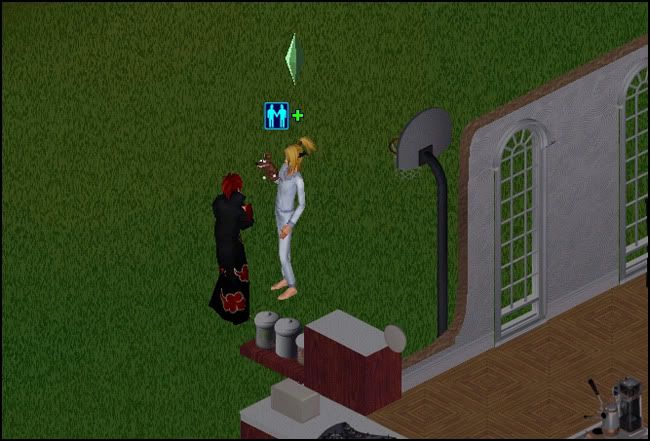 Deidara: *entertains Sasori with puppet*
...shouldn't it be the other way around?
Eh, everyone loves Sasori.




Even...female entertainers.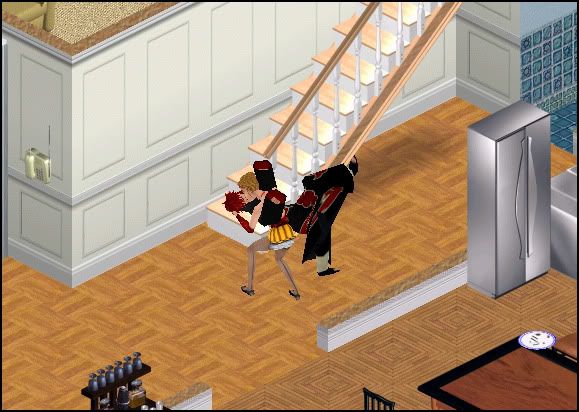 .___.






Yay my first TS1 fire! (nuhnuhnuh-FIRE.nuhnuhnuhboombooombooom)

Good job, Asuma.





Has anyone noticed the plumbbobs (the diamond thing) has been getting progressively duller? That's because there's nothing fun in the house...so hopefully this virtual reality...thing will boost their moods a little.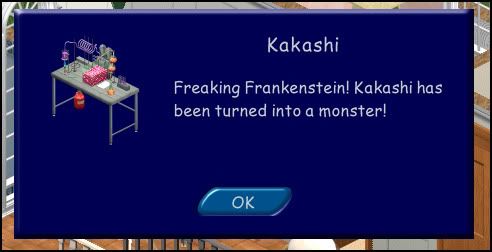 Whoops.





Frankenstein Kakashi broke the TV by watching it?!?! >:(





And he broke all everything in the bathroom!! =(

Anyways, he turned back normal, and everything was fixed, and I got them to go on Vacation.




Kakashi: WHEEEEE!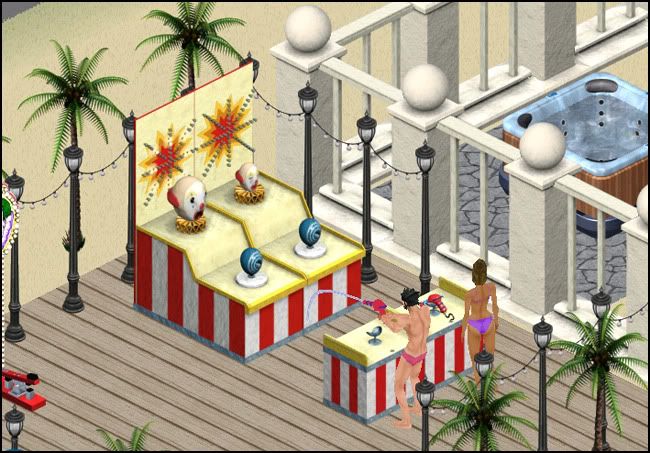 Dude, what a mess; the maid and janitor are useless!!

Annnnnd, that's all for now.


24 pic under cut.